Greystone is a nonprofit global fellowship advancing theological understanding and practice in the mode of confessional Reformed catholicity through rigorous research, programs of study, and theological fellowship.
Research
Many of Greystone's fellows research at the top of their respective fields and collaborate with one another for publication. Greystone is also home to the Lydia Center for Women and Families, an active research and training center focused on biblical and theological work in the areas of gender, family, domestic violence, marriage and divorce theory, and children.
Events
Throughout the year, Greystone hosts a broad buffet of events. The Greystone Wine Society pairs wine education with reflections on Christian scripture, theology, and tradition. Greystone Reading Rooms, led by Greystone fellows or other qualified specialists, are discussion groups that combine the congeniality of a book club with the theological richness of a class. See our calendar for upcoming study days, live lectures, or discussion events.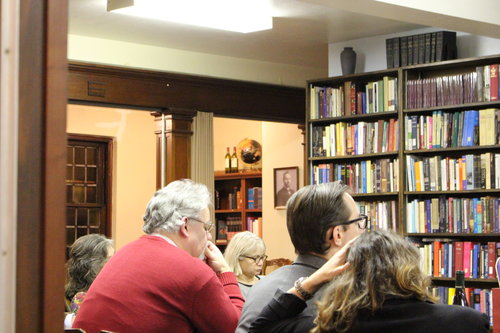 Appetizer: Foretaste, Faith, and Fullness
Mark Garcia reflects on the cultural history of the appetizer in order to more fully appreciate both the feast of Isaiah and the human experience of feasting—all of this at a Greystone Wine Society event in Coraopolis.
Leviticus as Christian Scripture
Working from important contributions made by old and recent readers of Leviticus, including Ephraim Radner, Richard Whitekettle, and others, this guide into Leviticus explores the difference ritual theology makes to issues of gender, Christian identity and hope, Christian reading and use of Scripture, and the Gospel.